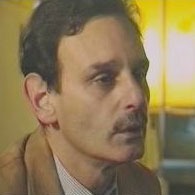 William Levy is an American writer, editor and former radio personality. He is the author of The Virgin Sperm Dancer, Wet Dreams, Certain Radio Speeches of Ezra Pound, Natural Jewboy and many other titles. In the sixties and seventies, he was very active in the underground press as founder, chief-editor or contributor to The Insect Trust Gazette, International Times, Suck, and The Fanatic. William Levy was one of John Michell's first publishers and co-authors.
Born in Baltimore in 1939, William Levy attended the University of Maryland and Temple University and taught in the literature department at Shippensburg State College, Pennsylvania. He left the USA in about 1966 to live in Europe. After they met in London in the late sixties, he and John Michell co-edited the pamphlet Souvenir Programme for the Official Lynching of Michael Abdul Malik with Poems, Stories, Sayings by the Condemned.
Recently, William Levy has been a regular contributor to Exquisite Corpse and Libido. He has served as European Editor for High Times and Penthouse magazine and as an associate editor of Amsterdam zines Het Gewicht, Ins & Outs, La Linea and Atom Club. He is currently publisher of Transactions of the Invisible Language Society series. His meditation play Europe in Flames was featured at the Festival of New Radio in New York. In 1998, he won the Erotic Oscar award for writing at London's Sex Maniac's Ball. As the radio personality Doctor Doowop, he broadcast a show of doo-wop music that ran for twenty years.
William Levy currently lives in Amsterdam with his wife, the literary translator Susan Janssen, translator of works by Charles Bukowski, F. Scott Fitzgerald, and Diane di Prima.
In addition to Levy on Michell, filmmaker Michiel Brongers has directed another English language documentary with and about William Levy – the award-winning Dr. Doowop. Films by Michiel Brongers have been screened in art house cinemas, international festivals and on nationwide Dutch television.